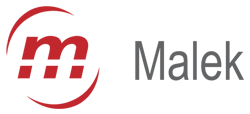 2001 was a tumultuous year in technology. The dot com bust was just beginning. The free flow of cash from the Year 2000 initiatives had dried up. Companies were merging, going bankrupt and were being sold. Corporate technology spending began to plummet. The focus began to turn on only those technology projects that would enhance the top line or would help to save money.
The "nuclear winter" was just about to set in for a long time as a veteran Silicon Valley Venture Capitalist told us. All in all, for those who made their living in technology services the outlook was very bleak.
Through the thunder clouds, Ben Malek, a recognized expert in the Lotus Notes industry, seized his opportunity. Ben was a renowned columnist, author and speaker on Lotus Notes. Ben was the only member outside of Lotus to work on the Release 5 team.
Ben developed an automated tool for upgrading, merging and consolidating Lotus Notes environments. His tool was easily customizable to suit the needs of each customer. The best thing was that he was able to execute a migration or consolidation for a dime while larger service providers were charging a dollar to perform the exact same function. The company was born.
The decision was made that Malek's sole focus was to be on Enterprise Messaging and Collaboration. Ben felt that he needed to surround himself with people focused on client success. Soon after, Ben reached out to his former colleague, Larry Rosenbaum who founded and built the most successful Collaboration practice in North America during his tenure with Whittman-Hart/MarchFirst.
In 2010 Google reached out to us and asked us to become a Google Apps partner. Even though on-premise Collaboration systems were the backbone on which we built the company, we saw the inefficiencies in this. We examined the benefits of what Google was offering and how they were delivering it through the cloud. It was clear to us, it was time to move our business to the cloud with Google!
11 years later we have not lost our focus. This, we believe, is the reason why we have built long term, repeat relationships with our customers. Focus!
AXR Consulting
AXR Consulting is a small boutique technology consulting firm who specializes in working with small businesses of less than 250 employees on the effective integration of front-office & back-office systems.
Why Google Apps? AXR was the quintessential Cobbler's kids as it came to the use of leading edge Collaboration Technology. Using an antiquated Lotus Notes system to store client papers and for email, AXR knew that it was behind the times. Similar to many small businesses, AXR felt the pressure of the tough economic times that it and it's clients were experiencing. Then one day the other shoe fell.
They had a catastrophic failure of their Lotus Notes server. Like many small companies, they did not maintain adequate backup to the Lotus Notes Server. Fortunately, their mail files and their client files were replicated via Lotus Notes to a old computer which was going soon to be decommissioned. Fortunately for AXR, all was not lost. AXR hired Malek to implement Google Apps to replace Lotus Notes. Email was migrated over and document repositories were moved into collections using Google Docs. Not only was AXR able to move off of Lotus Notes, but they also saw the value of Google Apps and decided to rid itself of Microsoft office. The savings from not having to renew their Lotus Notes and Microsoft licenses paid for a very nice holiday party for AXR's employees and their families.
"Knowing the fact that my data is always available through the cloud with Google Apps and I don't have to worry about backing it up provides me a feeling of untold safety." Aaron Richardson, Owner, AXR Consulting
Access Ability, Inc.
Access Ability is one of North America's largest distributors and installers of access lifts, elevators, barrier-free products, and mobility equipment. Access Ability has a network of distributors and associates based mostly in the Mid-Atlantic States.
Why Google Apps? Access Ability was using Lotus Notes and Lotus Sametime for instant messaging. They found it to be unreliable as it crashed often. In order to fix the existing system they were faced with a whole new purchase of hardware to upgrade and build in redundancy. On top of all this, their anti-spam/anti-virus solution was inadequate. A lot of their data was replicated locally on the office desktops as well as their laptops in the field. They would lose data due to the rough working conditions that their devices were exposed to. The replacement time and cost became prohibitive because the majority of the company's associates were often on the road. Access Ability retained Malek to make a recommendation and solve their issues. Malek recommended moving to Google Apps instead of investing valuable capital to upgrade their Lotus Notes environment. Access Ability was impressed with the anywhere any device access of Google Apps. They were drawn to GTalk for ad hoc instant messaging within their team. Storing their documents online in the cloud was a big improvement over relying on attachments. Reliability was the component that really made the decision to move to Google Apps easy.
"Google Apps has allowed our workforce to share information in ways we didn't know possible before we hired Malek. No more lost revenue and service interruptions due to a broken computer. Now, our associates can literally purchase a replacement laptop at the nearest retailer and get back up and running in less than 2 hours. Before switching to Google Apps, this process would take at least a week and the real cost was the reduced productivity." Pamela Beattie, Vice President of Operations, Access Ability, Inc.
City of Orlando
The City of Orlando required a system to process Public Records requests. Much of the data required to fulfill the request resided across multiple mailboxes.
In addition, another system was needed to take all the mail data from an employee's mailbox who had left their position with The City of Orlando and move it into a single mailbox . This mailbox would be populated with mail data from multiple employees who were no longer working for The City of Orlando.
Why Malek? Malek developed a single application utilizing the Audit API to facilitate the export of the mail data. A request set to "external" would tell the application that it was a Public Records request. The search criteria would be entered and various users mail files were selected. The application would comb the selected mail files for the matching search criteria. The export data set was retrieved, decrypted and made available for export to a .pst, .pdf or other formats.
A request set to "internal" would tell the application that it was an internal move of data for an someone who left the employ of The City of Orlando. The user(s) mail files were selected and the application would extract all the data and move it into a separate "shared" mailbox. This mailbox contained multiple former employee's mail. Google Search would be used to find the required data on an as needed basis.
The system allowed for an expedited way of responding to Public Records requests. It also allowed The City of Orlando to reduce their expenditure by not paying for a mail box after the employee left while still being able to retain the data to for compliance purposes
"Malek has been exceptionally responsive and capable. Their solution to our need was implemented quickly and proved invaluable." David Gancarz, P.E. Systems Development Manager